Marin County Employment Attorneys Standing Up for Workers
You deserve timely payment of all wages and commissions and California law requires it.
California labor laws guarantee all workers the right to a safe and fair workplace. When discrimination, harassment, wrongful termination, wage theft and other misconduct happen at work, employees may feel like there is no way to stop it. With a skilled employment lawyer in your corner, however, you can hold your employer accountable for labor law violations.
Located in San Rafael, McCormack Law Firm helps Marin County workers fight injustices in the workplace. We handle a broad range of employment disputes including wrongful termination, sexual harassment, medical leave violations, disability discrimination, and unpaid wages and overtime. Our employment lawyers have experience filing individual lawsuits as well as bringing class-action lawsuits against large corporations. We strive to get you the financial compensation you deserve while ensuring your employer stops their illegal practices.
Employees working in some high-paying, professional jobs like sales or information technology may be entitled to overtime pay.
Attorney Bryan McCormack lives in Marin County and is dedicated to serving the Marin community. The firm has offices in San Rafael, as well as San Francisco.
Marin County has many different types of employers in industries that range from retail to health care. Major employers include Macy's, Kaiser Permanente, BioMarin Pharmaceutical, Marin County Public Works Department, Safeway and Westamerica Bancorporation. However, labor violations can occur in any type of workplace, at companies both big and small. Marin
County employees who have experienced unlawful treatment on the job can take legal action to recover compensation, no matter what industry or position they work in. McCormack Law Firm has a successful track record of helping workers pursue damages from all types of employers, whether they are private companies or government organizations.
Our Marin County employment lawyers are with you through every step of the legal process. We will not give up until we recover the compensation you are owed.
McCormack Law Firm represents Marin County workers in all types of employment disputes. Your job title or income level do not affect the strength of your claim. Our experience and deep knowledge of labor laws are a winning combination for getting a successful resolution to your case.
Wrongful Termination:
California law does not allow employers to fire employees based on unlawful reasons such as discrimination, or retaliation for reporting illegal conduct.
Sexual Harassment:
All forms of sexual harassment are illegal, whether it occurs as sexual advances or lewd and inappropriate comments.
Wage & Hour Violations:
Employers are required to pay workers all wages and commissions in a timely manner.
Disability Discrimination:
Discriminating against an employee based on their disability is unlawful, and most employers must try to find reasonable accommodations for disabled employees.
Medical Leave:
Workers have the right to take leave for a serious medical condition or to take care of a sick family member such as parents, grandparents, spouses, domestic partners, children (including adult children), and grandchildren.
Work With An Experienced Employment Lawyer
How can an employment lawyer help me?
If you have experienced unlawful treatment in the workplace, you may be entitled to compensation. Whether you have lost your job in retaliation for complaining about sexual harassment or some other illegal action, or your employer isn't paying your due wages, the law gives you the right to fight back.
Many workers find the idea of going up against their employer daunting and stressful. Additionally, filing a lawsuit involves many complexities that can be difficult to navigate.
Hiring a skilled employment attorney ensures you have someone advocating for your best interests. Employers retain teams of lawyers to protect them from lawsuits. With a reputable employment lawyer in your corner, your employer is more likely to take your claim seriously. You also have a higher chance of getting a successful outcome for your case.
An employment lawyer will take care of the entire lawsuit process, ensuring you get peace of mind during what is likely to be a challenging time. The attorney will file documents on time, investigate your case, gather evidence, negotiate settlements and handle court proceedings, including going to trial if necessary.
Why should I choose McCormack Law Firm?
Hiring a skilled employment lawyer gives you the best chance of obtaining the compensation you deserve.
At McCormack Law Firm, we understand that taking legal action is a big decision. We are available to answer all your questions and provide sound guidance about your rights as a worker in Marin County.
Not only is McCormack Law Firm experienced and qualified to win even the toughest cases, but we also strive to treat clients with compassion and respect. Our law firm has handled all types of employment disputes, including wrongful termination, unpaid wages, discrimination, sexual harassment and other labor violations.
McCormack Law Firm will take care of all the moving parts involved with filing a lawsuit. We pride ourselves on tailoring legal strategies to meet the goals of each client and their unique situation.
McCormack Law Firm will work toward a satisfying resolution to your employment claim. Your employment lawyer will keep you updated as the lawsuit progresses, never accepting a settlement unless you are happy with it. Having the right legal team representing your interests can make all the difference to your case.
Damages in employment claims
Workers who win their lawsuit may receive two kinds of compensation.
Compensatory damages cover the financial and emotional losses the worker suffered because of the employment dispute. Punitive damages aim to punish an employer for malicious or egregious wrongdoing.
Common types of damages awarded by California courts include:
Lost wages and benefits
Emotional distress
Loss of professional reputation
Calculating the exact amount you are likely to receive is not possible. An experienced employment lawyer, however, can evaluate your claim and give you a realistic idea of what damages to expect. McCormack Law Firm will strive to get you the maximum compensation in your case.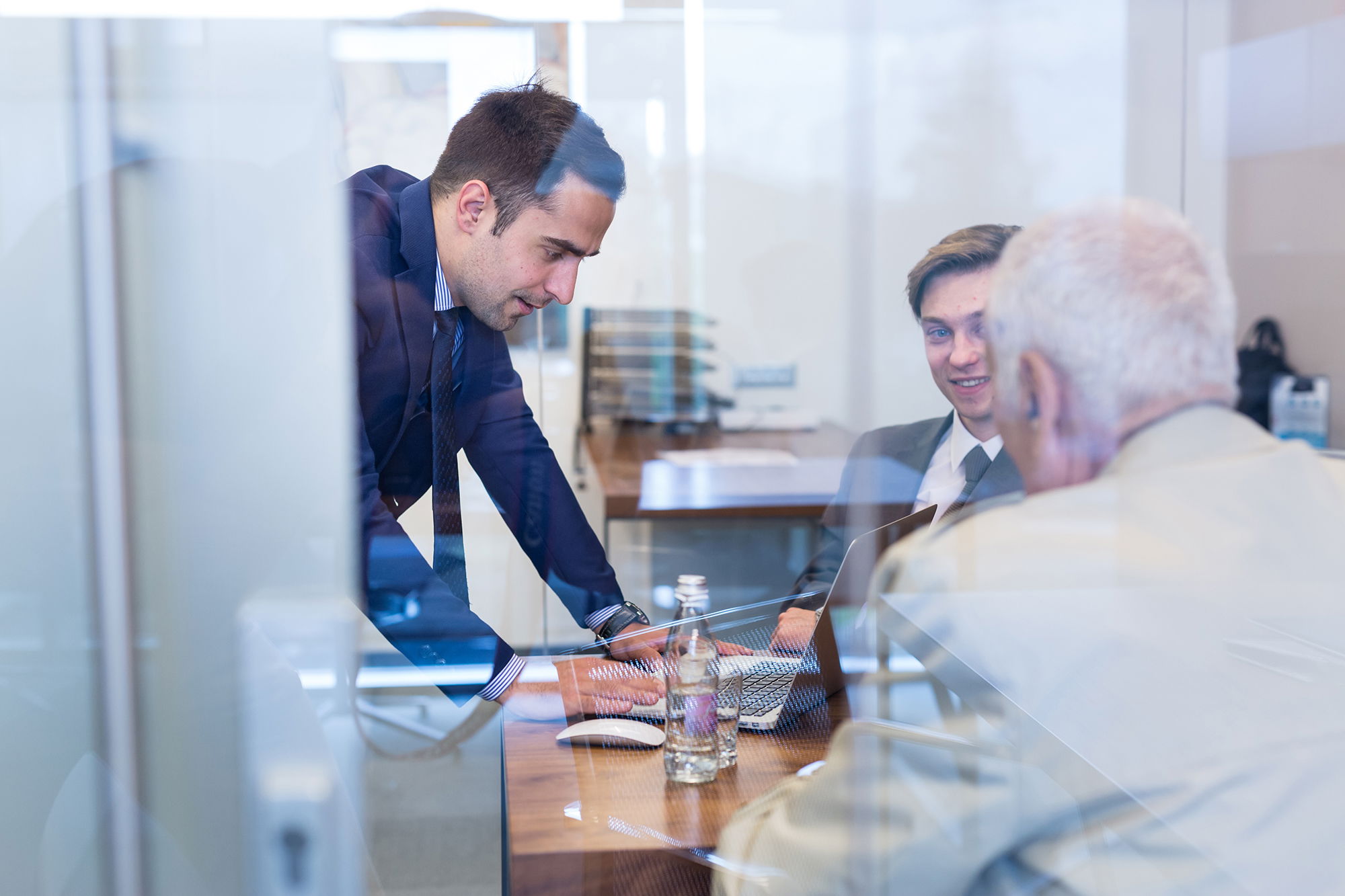 If you miss any important deadlines, you could lose your right to pursue compensation.
How long do I have to file an employment claim?
If you are considering taking legal action against an employer, you should be aware of the statute of limitations for your claim. A statute of limitations is a deadline for filing a lawsuit.
In California, the statute of limitations varies according to the type of employment dispute. For example, there is a two-year statute of limitations for wrongful termination claims based on public policy. Employees seeking to bring a discrimination claim typically have three years to get a Right to Sue letter from the California Department of Fair Employment and Housing.
An employment attorney can help you determine which time limits apply to your case and whether there are any exceptions. It is a good idea to discuss your employment dispute with a lawyer as soon as possible. If you miss any important deadlines, you could lose your right to pursue compensation.
Marin County class actions
When a group of workers has experienced the same labor violations, it sometimes makes sense to take collective legal action instead of filing individual lawsuits. Class action lawsuits are a useful tool when an employer has engaged in a pattern of misconduct.
Common types of class action lawsuits include misclassification of independent contractors, off-the-clock work, unpaid wages, discrimination and other labor violations. A lead plaintiff represents a larger group of workers, known as class members.
If the lawsuit is successful, the settlement is divided among the class members. Additionally, class actions often force employers to stop their illegal practices and introduce better workplace policies.
McCormack Law Firm can help you determine whether a class action lawsuit would be an effective option to resolve your employment dispute. We can also prepare you for what to expect if you decide to act as a lead plaintiff.
Our Mission
Unlawful treatment in the workplace can turn your life upside down. At McCormack Law Firm, we want to empower workers with an understanding of their rights. Our employment lawyers are dedicated to fighting against labor violations and holding employers accountable to secure your livelihood.
McCormack Law Firm is on your side
As a Marin County worker, you have important rights. McCormack Law Firm is here to listen to your story. We can advise you on what steps to take, even when it seems like you are facing an impossible situation. Depending on the details of your employment dispute, you may be eligible to recover damages for your lost wages, emotional distress and other costs.
Contact McCormack Law Firm today