McCormack Law Firm In the News
April 19, 2019
Lawsuit Alleges Raley's, Food Source Managers Made Loss Prevention Officers Racially Profile Customers
A recently filed lawsuit claims parent company Raley's, Food Source and Camden Security Services ordered loss prevention security officers to follow African American customers. Read more.
---
February 11, 2016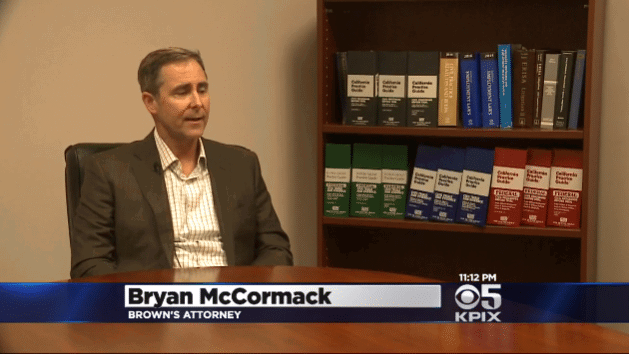 A former Bay Bridge worker is suing a construction firm over racial discrimination. The worker said his colleagues brought a hangman's noose to the jobsite. Andria Borba reports.
---
February 10, 2016
An African American iron worker for a Bay Bridge contractor says his foreman dropped a hangman's noose next to him and a short time later a co-worker threw him a rope and told him to put it around his neck — and when he complained about racism, his work hours were reduced... Read more.
---
November 5, 2015
Researchers from Rutgers and Syracuse Universities found that applicants with disabilities received 26% fewer inquiries from potential employers. "Disabled workers... are being discriminated against, which really is a shame," said attorney Bryan McCormack ... Read more
---
May 7, 2015
A former Pacific Gas and Electric Co. auditor said he found a "shockingly high error rate on almost every job" he examined in San Jose, but that PG&E swept the issues under the rug and then fired him for making the report ... Read more
---
Fighting for your rights is the first step toward reclaiming your livelihood.
% SUCCESS RATE
NO FEE UNLESS YOU WIN
March 5, 2013

"Allegations of rampant racism at Diamond Pet Foods in Lathrop sparked a federal lawsuit by three African American workers who claim they were fired for trying to report the problem..." Read more
---
January 31, 2013
"A former Ross Valley Sanitary District employee is suing the district alleging he was wrongfully dismissed from his job because he informed government authorities the cause of two large sewage spills in December 2010, which released more than 2.6 million gallons of waste..." Read more