We will relentlessly pursue justice for our clients until we deliver justice, compensation and closure.
Bryan really took the time to listen and understand what happened in my situation.
- Shanic M., San Francisco
The best part of my work is helping employees who have been treated unfairly at work obtain justice
Bryan believes that representing people who are treated unfairly in the workplace is the best way to make a positive difference in their lives. He fights to give employees an advantage and tip the balance of power in workers' favor so they can successfully take on powerful employers.
Bryan McCormack
Bryan is an San Francisco based employment law attorney with a professional history in both employment and personal injury law. Bryan moved to plaintiff side employment law after working as an insurance underwriter and insurance defense attorney. He now dedicates his practice to fighting for employees and workers.
Bryan represents employees who have been treated unfairly in the workplace because it resonates with his moral values and sense of justice. During his time in the insurance industry, Bryan successfully defended insurance companies and large businesses. However, once he started to see the effects that employment discrimination had on workers, he decided to use his experience and knowledge to help those workers.
I prefer representing individuals and small business rather than insurance companies and large corporations. I like representing employees who have been wrongfully terminated, discriminated against, or are owed wages, because I feel like I'm helping an employee obtain justice from an employer who otherwise has much more power.
Bryan represents people in workplace disputes, including wrongful termination, discrimination, unpaid wages, and wage and hour violations. He also helps disabled individuals who have been discriminated against and those who have not been given reasonable accommodation at work.
Bryan gives each client careful attention and consideration. When you work with Bryan, he will take the time to understand your goals and give you a personalized plan to reach your goals. He will always purse the path you choose and work to achieve results that best serve your interests.
Bryan draws inspiration from overcoming the challenges of this continuously evolving field of law on behalf of his clients. By understanding the intricacies of the law and the changing dynamics of the workplace, he can best help people who have been wronged and may not see a way to fight back.
I find employment law interesting, constantly changing, and feel that it is the best way for me to help people who are treated unfairly by the system, and specifically in the workplace.
Bryan understands each client is facing a life-changing event. People come to the firm because job loss or illegal treatment has disrupted their lives, and Bryan will pursue the best avenue to right the wrong. Bryan enjoys going to trial and will do so if the employer takes an unreasonable position. He will be accessible every step of the way, through trial or settlement.
Bryan grew up in Turlock, California, a small town in the Central Valley. His experiences growing up in a small town taught him the unique importance that a job holds for every individual. He has personally seen the emotional and financial difficulty that arises from job loss.
I understand how important people's jobs are to them and how losing a job can have devastating financial consequences.
This experience has led Bryan to work for justice professionally and through community service. He volunteers at the non-profit Legal Aid at Work -Workers Rights Clinic, helping people in underserved communities with employment law related issues. He is also a member of a member of the San Francisco Trial Lawyers Association and the Labor and Employment Law Section of the Marin County Bar Association.
After Bryan graduated from the University of California, Davis in 1987, he began working in the insurance industry. Finding this work unfulfilling, he began attending law school in the evenings, while still working, and received his law degree from the University of San Francisco School of Law in 1997. After working briefly as an insurance defense attorney, Bryan transitioned to a small plaintiff's side firm, Ross, Hackett, Dowling, Valencia and Walti, where Bryan represented clients in a variety of legal areas, including personal injury, family law, probate, contract disputes, and criminal law. However, Bryan was mostly drawn to employment law, and soon headed the firm's employment law practice. A few years later, Bryan founded the McCormack Law Firm in the Fisherman's Wharf area of San Francisco.
In his moments away from legal advocacy, Bryan can be found swimming competitively on the national level and biking in Marin.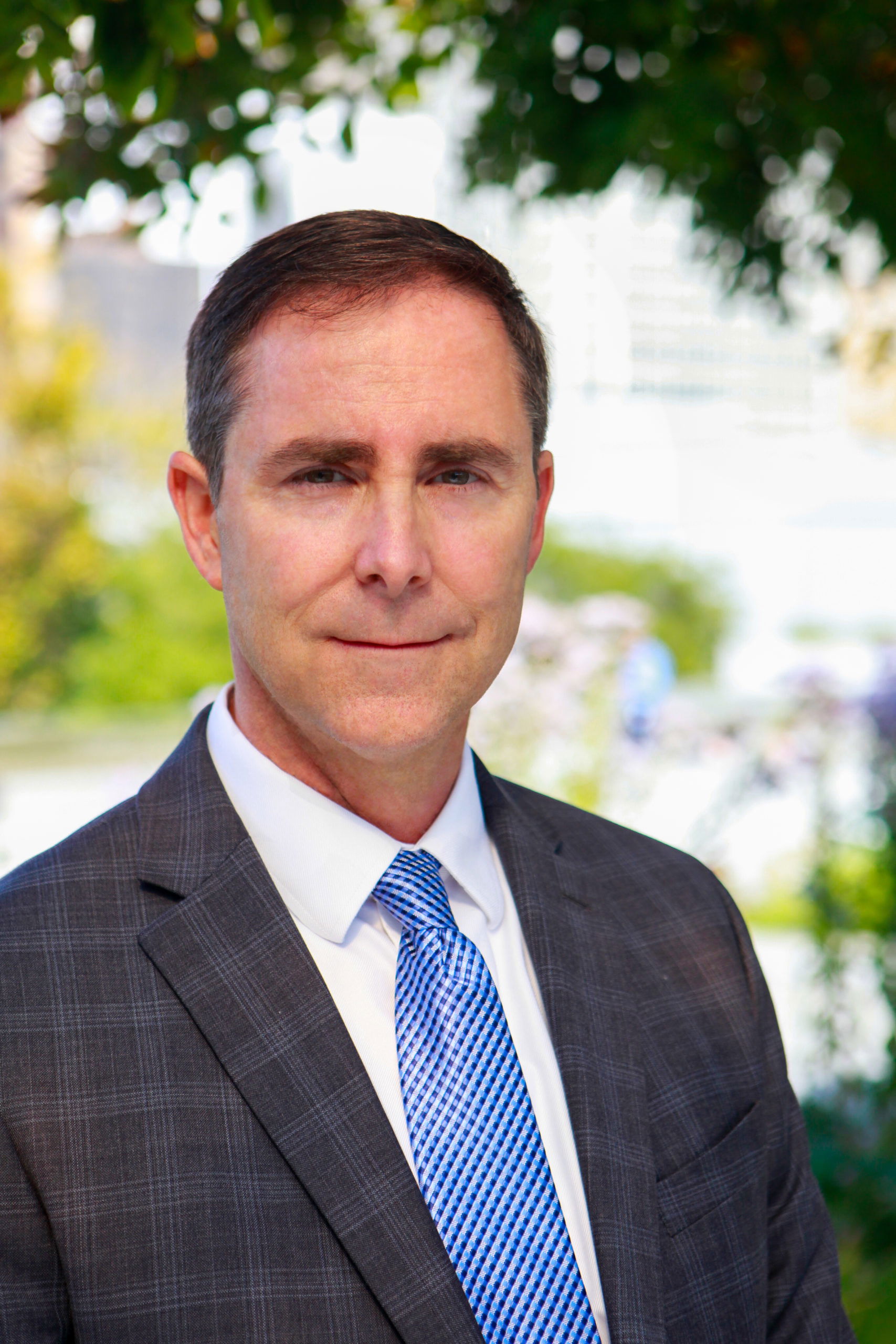 Local: 415.296.8420
Toll Free: 415.925.5161
Amazing service: our commitment
We will relentlessly pursue justice
We vigorously represent our clients' interests from start to finish. We won't stop working until we deliver justice, compensation and closure.
We will listen and understand your goals
We achieve the best possible results by listening carefully and handling your legal concerns in a manner that best serves your interests.
We are ready to fight for you
We understand the unique place a job has in every person's life, and we will fight for compensation if you are discriminated against or fired illegally.
We will be accessible every step of the way
When you hire us, you will work with an attorney and team that will guide you through the entire process. We are available to clients every step of the way.