Client Testimonials
We are committed to giving each of our clients outstanding service in addition to first-rate legal representation. Hear directly from our clients about their experiences with McCormack Law Firm:
Bryan helped me navigate a challenging employment termination case.
He was professional, driven and helped me achieve my goals. Bryan and Team ( mostly Ben) were beyond fantastic to work with!
- Jackie R.
If you don't have Bryan McCormack representing you then you're missing out on the best employment law attorneys in the state of California
I can honestly say that my experience with Bryan was all the way positive from day one and if you don't have Bryan McCormack representing you then you're missing out on the best employment law attorneys in the state of California.
From the very start Bryan was very professional and down to earth. I worked in an extremely racist and hostile work environment and experienced racist remarks etc. almost daily. Bryan dissected every element of the case and was very honest and upfront about what I would expect in the end. We had very high expectations about our case and in the end we got what we hoped for. Bryan was always 10 steps ahead and always knew what to expect. Nevertheless I am beyond satisfied with the outcome of our case and I'm happy I met Bryan and recommend him and his team to anybody looking for real professionals.
- Roger J., San Francisco
---
Long story short, Bryan received a large judgment
I called several law firms and Bryan was the only one who answered. My roommate was Thai, has problems with English, and had worked so much overtime, with no pay. Long story short, Bryan received a large judgment, for her. Bryan was very patient and easy to talk with and never asked for any money up front…thank you
- Richard B., Pacifica
Free consultations. No fee unless you win.
- The McCormack Law Firm team
Bryan McCormack is a great employment lawyer.
He helped me battle a claim that wasn't that easy to prove. But with his help we were able to come with facts! He is very professional and was responsive to all the questions I had regarding my rights. I'm delighted with the outcome of my case. Thank you Bryan and Ben for all the great work!
- Latasha B.
Bryan McCormack helped me through one of the most awful experiences in my life and turned it into an empowering process that allowed for fairness and justice to come from a situation in which there initially was none.
Ben, at his office also helped immensely and always answered my phone calls and questions throughout the over two year ordeal. They have a passion for what they do and were encouraging at times when I needed it most. Their knowledge of the lengthy process these types of cases entail was extensive and proved invaluable in the end. The results were more then I had hoped for and I highly recommend Bryan and his team for any employment legal matters in which you want not only a great attorney but a compassionate advocate as well.
- John R.
I cannot explain the enormous joy I felt when finally my ordeal was over.
This has been the most stressful experience, and I am pleased that things turned out the way I expected. I thanked God for Bryan with all his hard work and for caring so deeply to help me get a very good outcome of my case. From the start I realized that I was in good hands and I was right. Bryan have gone above and beyond anything I could have hoped for, staying in contact with me and been there every step of the way to make sure I was completing and submitting all the legal documents required, meeting deadlines, and answer questions I had with such enthusiasm and reassurance.
I can wholeheartedly recommend him to anyone I know with any employment law issues.
- Margie C.
I had been trying to resolve an issue I had with my employer myself but quickly realized that I needed the help of an employment attorney.
Thankfully, Bryan was able to help me. He was so easy to work with. I was highly impressed by his knowledge of the law, his effective strategy choices, and his negotiating skills. He won my case and I was able to obtain a far higher compensation that I had expected.
I can wholeheartedly recommend him to anyone I know with any employment law issues.
- Sandy S.
Bryan and his staff are so courteous and professional.
This law firm was the only one to answer the phone out of the 15-20 law firms that I called that day. I had a wrongful termination case and Bryan really took the time to listen and understand what happened in my situation, and he knows the law to a T. Bryan was more than prepared to go to trial, but we didn't have to because of his persistence. He believed in me and the feeling is mutual and we had a great outcome.
- Shanic M., San Francisco
Bryan McCormack impressed me from the initial consultation.
I used the firm to file a lawsuit for expenses and overtime. Bryan McCormack impressed me from the initial consultation when he inquired in detail about my situation rather than jumping into the case and promising the heavens. I didn't have to pay anything, the firm took the whole risk of managing the case. Through the 14 months, Bryan always kept me updated, was very responsive and patient to questions I had. We achieved a resolution out of court in my favor, making me even happier about the experience.
- Peter S., San Francisco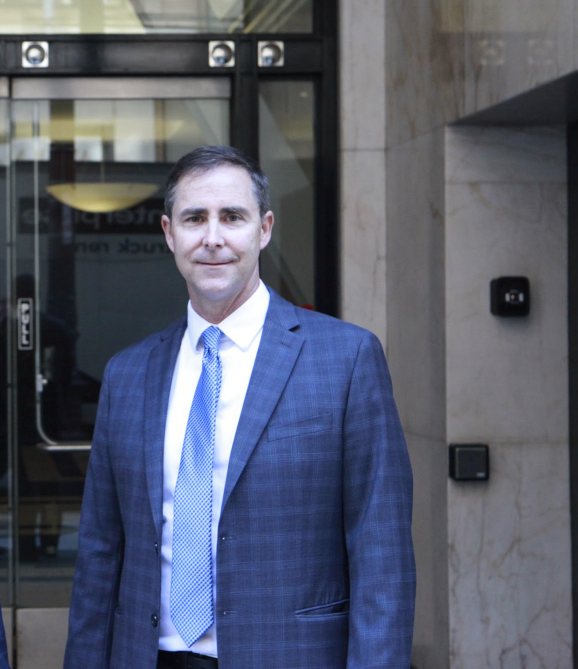 LIFESAVER - MR BRYAN McCORMACK
What a relief it was to have someone who listened and understood all my concerns and helped me get back on my feet after the NIGHTMARE problems I had with very hard overtime case and I was in very bad position. I won my trial and I got more than I expected. Everyone in the office is so nice and helpful. Even after everything was finished I could call a few weeks after and ask questions to make sure I was protected and they are more than helpful.
- Husain N., San Francisco
I had a great experience with Bryan, as well as a nice settlement for a wrongful termination lawsuit.
I never had to pay Bryan anything up front, nor was ever pressured to settle early. We ended up settling morning of the trial. Bryan is a really sharp, aggressive, seasoned attorney and knew the law inside and out about whistleblower cases. He was always one step ahead of the opposing counsel and would make them look pretty bad, their frustration and embarrassment would always show.
- Kyle B., San Francisco