Comp Time Instead of Overtime in California – Is this Legal?
For many hourly employees who work more than 8 hours per day or 40 hours in a week, their employer may offer compensated time or "comp time" instead of paying overtime. The most common question asked – is this legal?
The short answer is yes, but employers must follow specific procedures and protocols to institute a comp time system. California Labor Code § 204.3 allows comp time instead of overtime if all four of the following conditions are met:
the employer and employee agree in writing to pay comp time
the employee requested in writing to receive comp time
the employee is regularly scheduled to work at least 40 hours per week, and
the comp time is paid at the equivalent overtime rate the employee would earn.
Restrictions on Comp Time
There are two major restrictions on paying comp time instead of overtime:
Once an employee has accrued 240 hours of comp time, the employee must be paid for any additional overtime hours.
An employer cannot institute a "use it or lose it" policy since comp time is considered earned wages
Also, certain employees in specific industries must be paid overtime and cannot be provided comp time. For example, employees in manufacturing, public housekeeping, many agricultural employees and employees in the amusement and recreation industries are not entitled to be paid comp time and must be paid overtime.
---
Alternative Workweek Instead of Overtime
Increasingly, employers seeking to avoid the costs of paying overtime decide to institute alternative workweeks, which are generally four, 10-hour work day per week.
However, in California, an employer cannot unilaterally implement an alternative workweek to avoid paying overtime. Specific procedures and conditions must be followed, including:
The employer must propose the alternative workweek in writing and the written proposal must fully disclose that the employees will be giving up certain overtime rights
The alternative workweek must be approved in a secret ballot election by at least two-thirds of the "affected employees," generally employees who do similar work
The alternative workweek may not require more than 10 hours of work per day and no more than 40 hours in a workweek
Any time worked between 10 and 12 hours during the alternative workweek must be paid at one-and-a-half (1.5x) times the employees' regular rate of pay
Any work performed after 12 hours must be paid at twice (2x) the employees' regular rate of pay.
An employer cannot reduce an employee's rate of pay as the result of establishing or rejecting an alternative workweek schedule.
---
Certain Employees Are Exempt from Overtime Pay and Wage & Hour Laws
Certain groups of employees are completely exempt from some of the basic protections of state and federal wage and hour laws, which means the employee has no right to minimum wage, overtime, or rest and meal breaks.
Outside Salespeople. Outside salespeople are exempt from California law regarding wages, hours and working conditions as well overtime and minimum wage. An outside salesperson, under California law, is an employee who spends more than half of his time away from his employer's place of business selling items or obtaining orders. An employee is not categorized as an outside salesperson if he spends more than 50% of his work time engaged in non-exempt duties such as delivering goods or stocking shelves. In contrast, under federal law, an outside salesperson is defined as someone whose primary function is outside sales work and includes "incidental" tasks such as making deliveries to be exempt work.
Charitable, Non-profit or Religious Organizations. In general, charitable, non-profit or religious organizations are covered by California wage and hour laws. Under federal law, if the primary activity of the organization is charitable, educational, or religious, then the organization is not a covered entity and does not have to comply with federal wage and hour law. However, if the charity or non-profit organization runs a commercial venture, then the commercial entity must comply with the wage and hour laws. Finally, persons who volunteer for a charity or non-profit organization are not covered under either state or federal law.
Relatives. Only immediate family members of the employer are exempt from California wage and hour laws. So this "exempt" group includes parents, spouses and children of the business owner, but does not include cousins, grandparents, in-laws, or brother/sisters of the employer. Under federal law, relatives are exempt from coverage if all of the business's employees are related, in other words, the regular employees must be the owner's parent, spouse, children, siblings, grandchildren, grandparents or in-laws.
08.23.22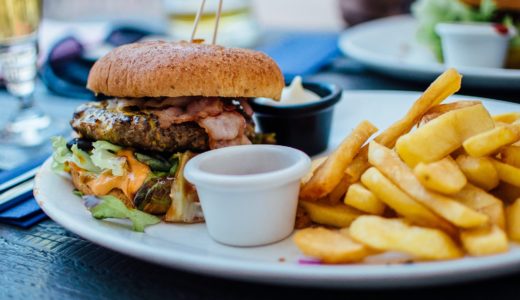 Wage theft can occur in any workplace, but it tends to happen more frequently in specific industries compared to others. A survey published in May 2022 revealed that wage theft is a…